Finding a suitable banquet hall for a wedding or a party could be harassing. Often we regret making a choice based on inadequate knowledge. A Banquet hall guide with details on top banquet halls in Visakhapatnam could solve some of your queries. But before that, finalize your budget and location, conduct research and jot down the requirements. Now, based on your specifications, shortlist a few banquets and conduct a final assessment. Do not forget to book in advance if it's a wedding season.
Why is Best Western Plus Tejvivaan Banquet Hall Perfect?
Best Western Plus Hotel Tejvivaan is the top hotel in Visakhapatnam, offering the perfect choice for a banquet. Let us quickly see why it is the best choice.
Viya
Viya is a spacious arrangement and can accommodate up to 200 people. It supports mass gatherings, including weddings, anniversaries, parties, formal gatherings, etc. It has a total area of 2000 sq. ft.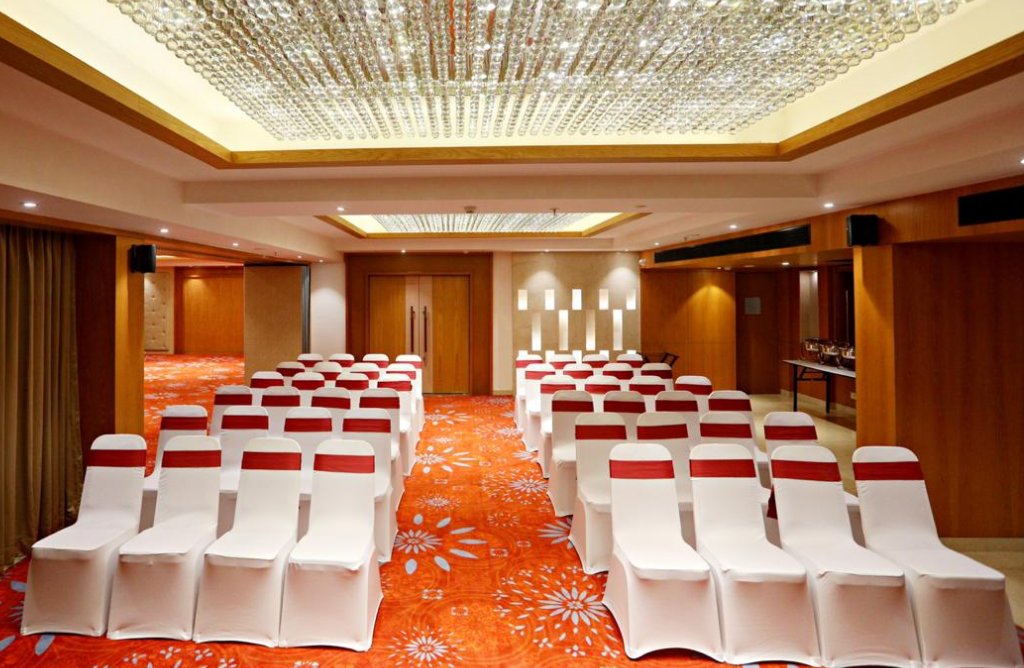 Oakwood I
Oakwood I is a frontier serving multi-purpose parties of varied strength. It has an area of around 1050 sq. ft. and can support a crowd of 70 people.
Oakwood II
Oakwood II is a similar facility as Oakwood I and is 1100 sq. ft. in size. It can also accommodate 70 people. Oakwood 1 and II can also be joined together into a hall of an area of 2150 sq ft and together accommodate 140 people.
Let's Talk
Let's Talk is a 400 sq ft boardroom like space for executive meetings and can comfortably accommodate 12 persons. It is also equipped with a flat-screen monitor to project from laptops or mobile devices and an apt setting for video conferencing.
Apart from these, Best Western Plus Hotel Tejvivaan has social and corporate multi-purpose meetup zones with great ambience and a perfect culinary experience. The facilities include a great menu, standardized service and a vast space to complement social and formal occasions.
Best Western Plus Hotel Tejvivaan gives its travellers refreshing reasons to extend their stay and plan events no matter the occasion, duration or season. Its' fitness centre, parking facilities, grab and go breakfast, 24*7 dining room make sure it's a personalized experience.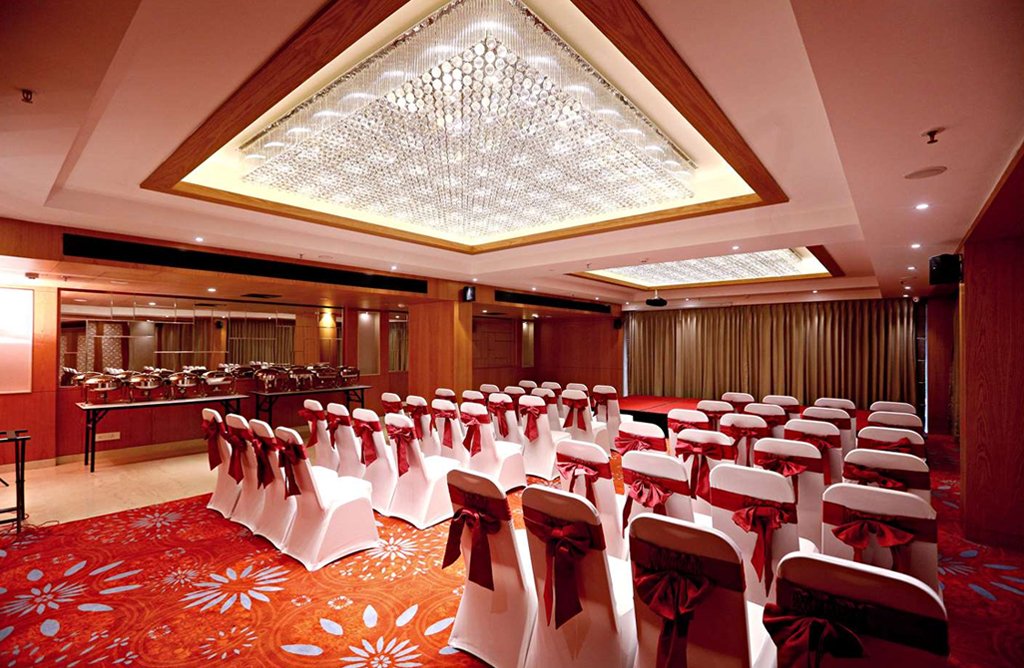 Partying and participating in an event sounds fun and easy, but organizing a successful event could be a mammoth task. It is a matter of utmost reputation with friends, relatives, and colleagues to attend an event. Executing such a task by oneself could be next to impossible.
Therefore, Best Western Plus Hotel Tejvivaan, a top hotel in Visakhapatnam, provides its banquets and helps manage the event efficiently. Professional staff to work with the large crowd while maintaining calmness and serenity. Its in-house catering service allows you to customize the menu and add any delicacy you wish to serve your guests. Its excellent customer service is an add on to its banquet facility. They will take the entire responsibility and allow you to attend to the guests tension-free. Loads of themes and decorative ideas brings life to an event by adding glamour or a gracious touch. So it is not difficult to find the perfect banquet anymore with Best Western Plus Hotel Tejvivaan at your service.